TARELCO II - MANAGEMENT
HISTORY
Tarelco II's first General Manager was Mr. Braulio A. Gueco (1982-1988) and was succeeded by NEA appointees Engr. Virgilio Velarde (1988-1990), Engr. Antonio D. Cortes (1990-1993) and Mr. Danilo Cruz (1993-1995). When NEA effected the regularization of General Managers (GM) in 1995, Engr. Romeo C. Macalino was designated Acting General Manager and was later assigned as permanent GM in 1996 up to 2001. Mr. Jose D. Tapnio, former Assistant General Manager, was designated General Manager in January 2003 up to February 2006 when he opted to retire early.
Ms. Amelia S. Tioaquen, Internal Audit Department Manager, was later appointed Officer-in-Charge on March 1, 2006 up to August 15, 2008. Although OIC Tioaquen was qualified to be a permanent GM, she opted not to take the post. Hence, she relinquished the post to Engr. Jose F. Bognot, Jr., former Area Manager of Capas-Bamban Districts as Officer-in-Charge from August 15, 2009 and was appointed regular General Manager on July 1, 2011. He can be contacted at the Main Office, San Nicolas, Concepcion, Tarlac at telephone number (045) 9230-460.
The coop was registered with the Cooperative Development Authority (CDA) on March 10, 1993 in compliance with epublic Act 6938, otherwise known as the Cooperative Code of the Philippines. Nonetheless, to date it has opted to remain under the umbrella of the National Electrification Administration.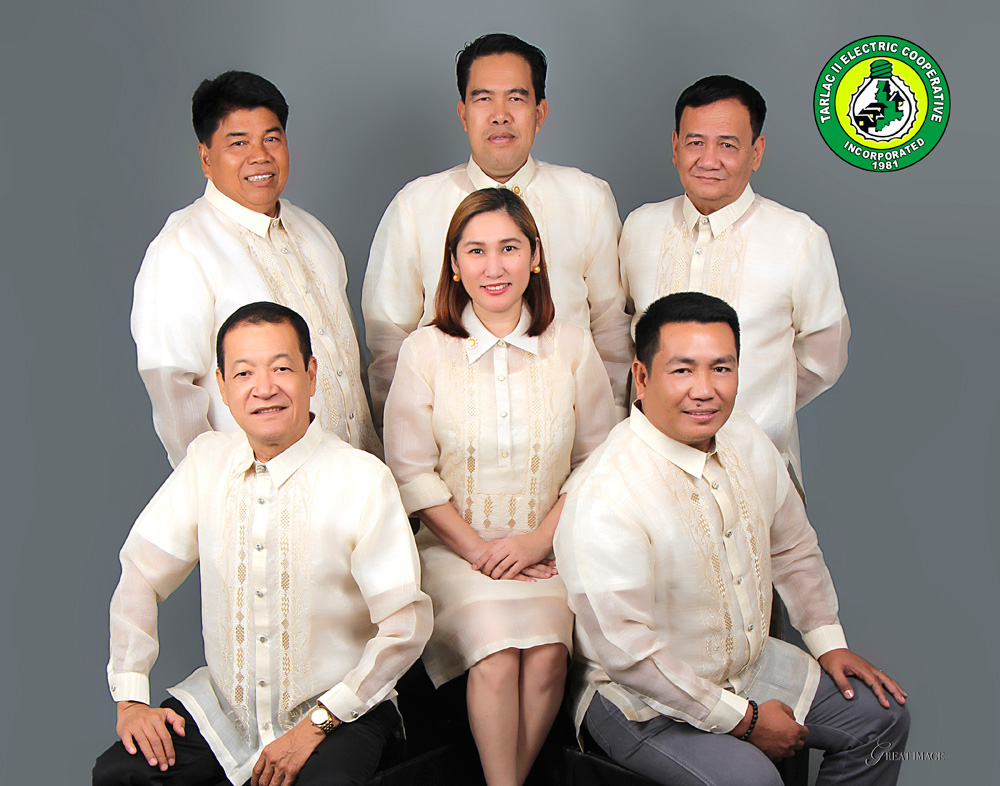 BOARD OF DIRECTORS
Aubrey D. Alimurung – President (Capas District)
Randy D. Sigua – Vice President (Concepcion District)
Joselito O. Sotto – Treasurer (Lapaz District)
Virgilio G. Sagun, Jr. – Secretary (Zaragosa District)
Santos B. Malonzo – PRO (Bamban District)
MANAGEMENT STAFF
Amelia S. Tioaquen – Assistant General Manager
Jesus B. Bruno – Institutional Services Department Manager
Engr. Glenn A. Bautista – Technical Services Department Manager
Ronnie B. Managalindan – Finance Services Department Manager
Alona Z. David – Information Tech. Group Department Manager
Ramiro V. Pasamonte, Jr. – Internal Audit Department Manager
Engr. Ildefonso V. Lacsamana, Jr. – Capas-Bamban Districts Manager
Engr. Antonio David – La Paz-Zaragoza Districts Manager
Engr. Ma. Victoria C. Tanglao – Energy Retail Services Department Manager